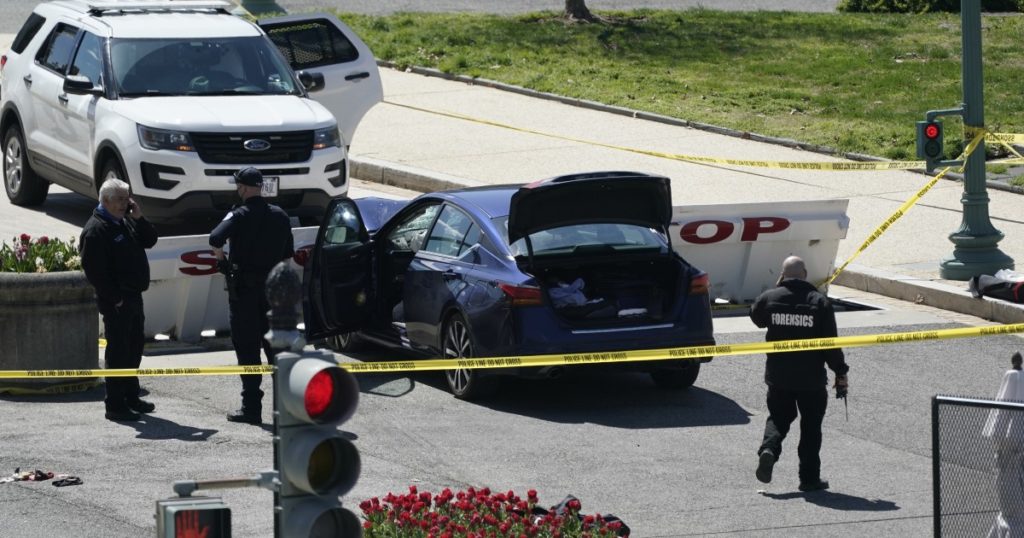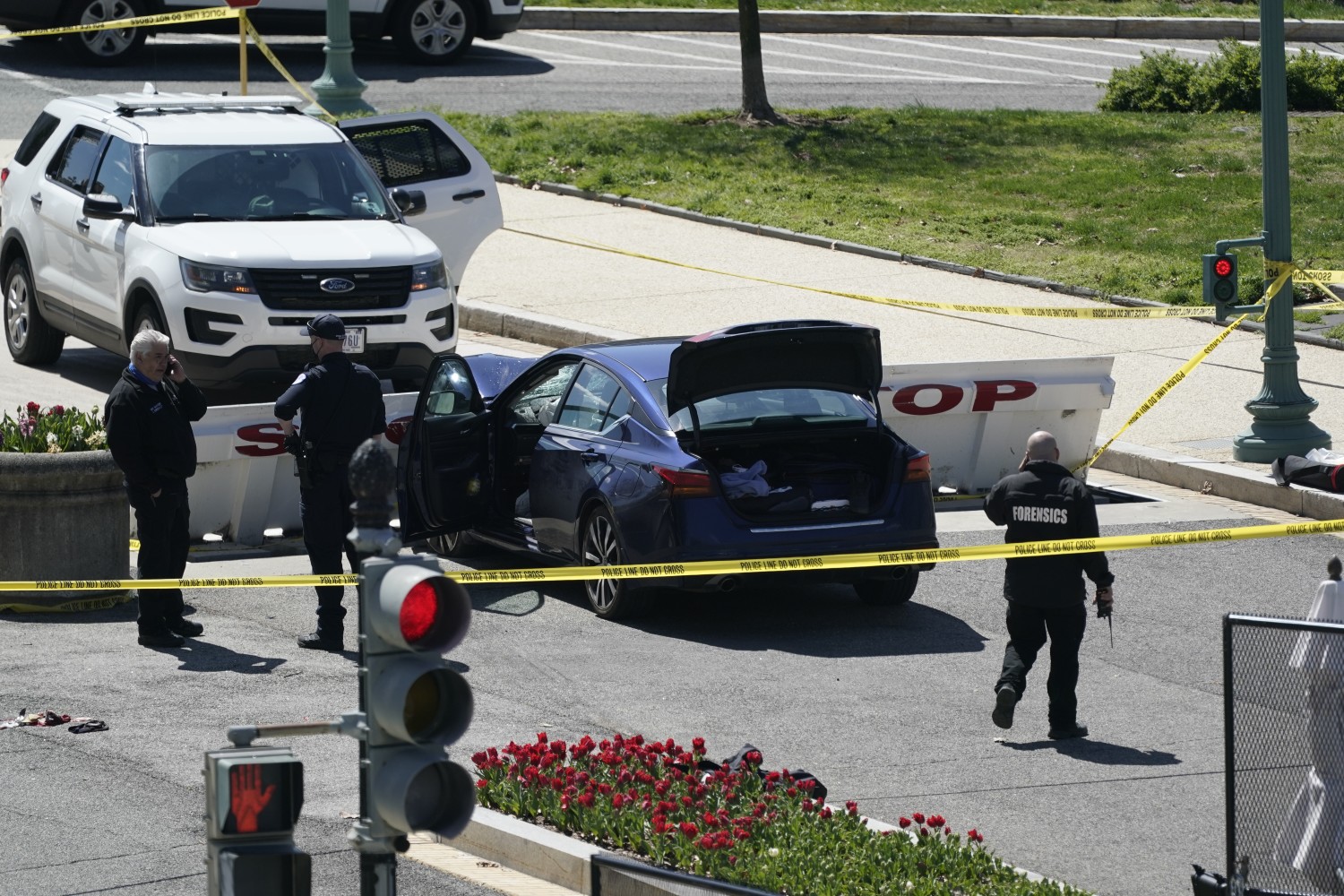 The U.S. Capitol was on lockdown Friday after a car rammed into a security barricade, injuring two police officers and reigniting tensions in a city still struggling to return to normalcy following the deadly Jan. 6 insurrection.
According to U.S. Capitol Police, a person drove a vehicle into two Capitol Police officers. After hitting the barricade, the driver exited the vehicle with a knife, stabbed one officers and was shot by police, according to a law enforcement official briefed on the matter.
The suspect is in custody. He and the officers were transported to the hospital. Some media outlets reported the suspect had died.
The car appeared to hit a barrier that is raised while Capitol Police verify the occupants' identity and search the vehicle.
At approximately 1:10 p.m. Capitol staff were instructed by Capitol Police to remain indoors and away from external windows due to an "external security threat."
D.C. fire and emergency referred to at least one person being shot.
Video shot by reporters on the scene shows at least two dozen National Guardsman running in a line toward the intersection as people trying to enter the building are directed away.
One video appeared to show a Park Service helicopter landing on the lawn on the East Front of the Capitol.
Tensions have been high in Washington since the Jan. 6 insurrection, when mobs of violent supporters of President Trump stormed the Capitol.
"It did bring back memories of Jan. 6," Rep. Ro Khanna (D-Fremont) told CNN.
The large black fencing and enhanced security that enclosed the sprawling Capitol complex in the wake of that attack had started to come down in recent weeks. The security perimeter shrunk, although the fencing is still at the intersection on the north side of the complex where the incident took place Friday afternoon.
Security recommendations have called for additional permanent fencing at the Capitol, but lawmakers of both parties have been hesitant to embrace it, worried about the optics of Congress walling itself off from the public. The incident is likely to reignite those conversations.
Congress is on recess for the spring holidays this week, meaning the Capitol complex had far fewer people than normal. The vast majority of lawmakers were expected to be in their districts and not in the Capitol. On a recess day, the building is still populated by staff members, reporters and police officers.
window.fbAsyncInit = function() { FB.init({
appId : '134435029966155',
xfbml : true, version : 'v2.9' }); };
(function(d, s, id){ var js, fjs = d.getElementsByTagName(s)[0]; if (d.getElementById(id)) {return;} js = d.createElement(s); js.id = id; js.src = "http://connect.facebook.net/en_US/sdk.js"; fjs.parentNode.insertBefore(js, fjs); }(document, 'script', 'facebook-jssdk'));