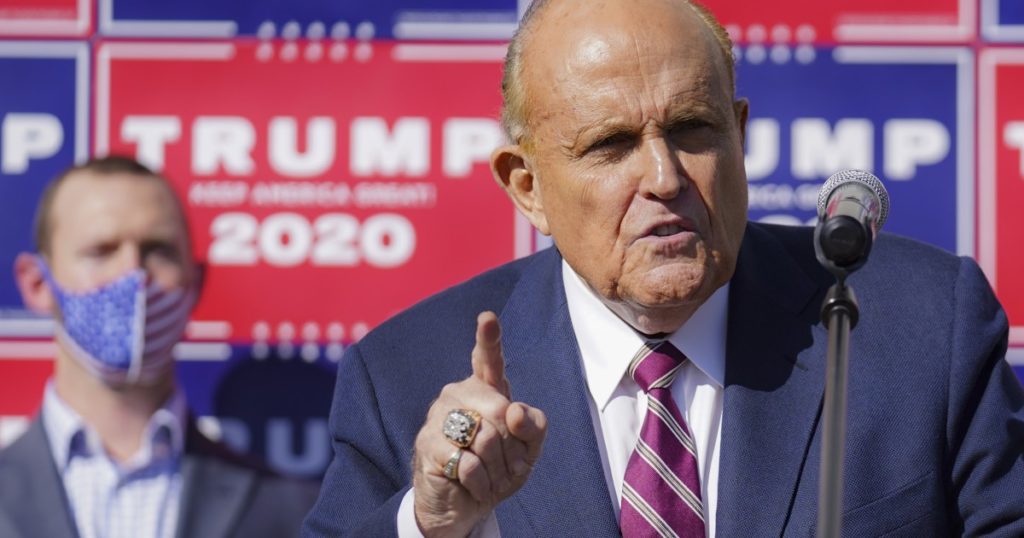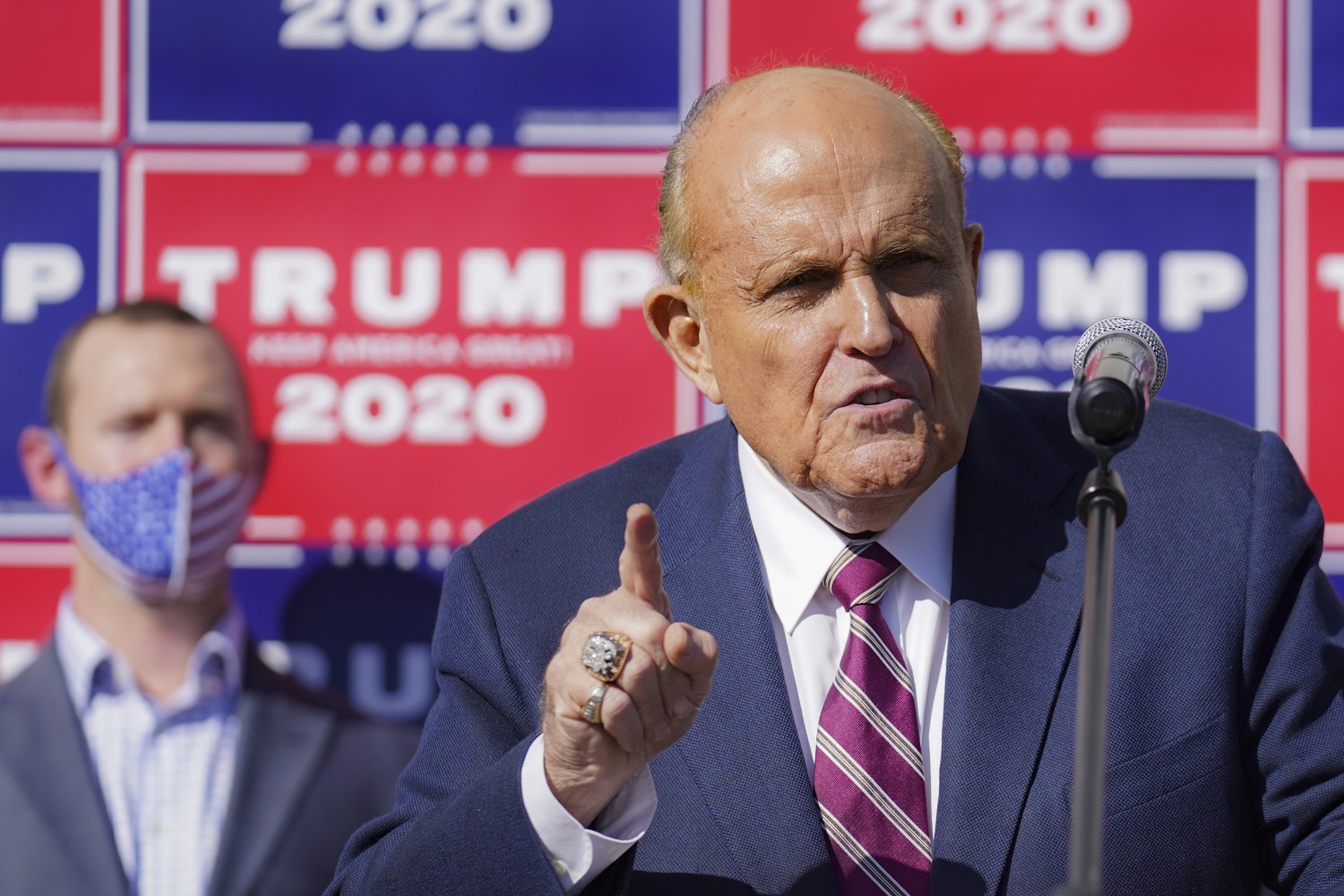 Federal agents raided the New York City home of Rudy Giuliani on Wednesday, as part of an investigation into whether former President Trump's attorney broke lobbying laws while working on behalf of a Ukranian officials, a law enforcement official said.
The raid represents a significant escalation of the federal investigation into Giuliani, a former New York City mayor and among former President Trump's closest political allies. Legal experts said the Justice Department would not have taken such an aggressive step unless prosecutors were convinced they could already indict the former New York City mayor.
"This is not the type of law enforcement action that is done on a whim," said Christopher Ott, a former federal prosecutor. "This means Mr. Giuliani is in serious trouble."
Former prosecutors said executing such a warrant would require approval and scrutiny from the top levels of the Justice Department for a host of reasons. Giuliani is a high-profile political figure, and prosecutors would not want to risk the embarrassment of such an investigation imploding upon the scrutiny that would result from a public action, like a raid.
Because the former mayor is a practicing attorney, the Justice Department's leaders would also have to weigh in and establish a special team of agents and prosecutors to review evidence for attorney-client information, former prosecutors said.
Such material would be withheld from prosecutors and agents assigned to the investigation to prevent the case from being tainted and any indictments being thrown out of court. Giuliani could seek to challenge the search in court. Prosecutors tried to use such a team to review information obtained during a 2018 raid of the office of Michael Cohen, a longtime attorney and fixer for Trump. Cohen, however, successfully convinced a federal judge to appoint a special outside "master" to weed out the privileged material, rather than the Justice Department. Cohen ultimately pleaded guilty to eight federal charges, including campaign finance fraud, and was sentenced to three years in prison.
Martin Feely, a spokesman for the FBI in New York City, declined to comment. A Justice Department spokesman in New York did not return emails seeking comment. The New York Times reported earlier that Giuliani's apartment had been raided.
Prosecutors are seeking to determine whether Giuliani illegally lobbied the Trump administration on behalf of powerful Ukrainians while he was seeking dirt on Biden and his son, Hunter, the law enforcement official said. It is illegal to lobby the U.S. government on behalf of a foreign power without disclosing such work to the Justice Department. Giuliani was not registered at the time of the alleged lobbying, according to the official. A search of a Justice Department database also did not reveal any disclosures by Giuliani.
Giuliani's dealings with Ukraine led, in part, to Trump being impeached for the first time in December 2019 on allegations he pressured Ukraine's president to announce the launching of a criminal investigation into Biden and his son. Democrats argued Trump had corruptly sought to pressure Ukraine into hurting Biden. A key piece of evidence against Trump were White House notes that detailed a July 2019 call between Trump and Ukraine's president. During the call, Trump urged his counterpart to get in touch with Giuliani, who "very much knows what's happening and he is a very capable guy," according the notes released by the White House.
The Senate ultimately acquitted the former president.
Giuliani, at the time, was serving as Trump's personal attorney. He continued in that role through former president's last day in office and helped lead the months-long falsehood-filled campaign to overturn an election that Trump lost. His current status could not be determined.
The law enforcement official said the Justice Department began investigating Giuliani as part of its prosecution of two Soviet-born men who helped him try to dig up potentially damaging information about Biden and his son, who served on the board of a Ukranian energy company. The two men, Lev Parnas and Igor Fruman, were indicted in late 2019 on unrelated charges of conspiring to violate bans on political donations from foreign nationals. They are scheduled to stand trial in October.
Federal prosecutors and agents had been pushing since last year to obtain a search warrant for Giuliani's records and electronics but ran into resistance from Trump-appointed officials in the Justice Department, who were concerned about the scope of the warrant and the dangers of obtaining information protected by attorney-client privilege, law enforcement officials have told The Times.
Former prosecutors said the raid would not have taken place without the approval of Atty. Gen. Merrick Garland and Deputy Atty. Gen. Lisa Monaco. Monaco took office a week ago today, and officials likely waited until she could weigh in before going forward with the action.
The Associated Press contributed to this report.
window.fbAsyncInit = function() { FB.init({
appId : '134435029966155',
xfbml : true, version : 'v2.9' }); };
(function(d, s, id){ var js, fjs = d.getElementsByTagName(s)[0]; if (d.getElementById(id)) {return;} js = d.createElement(s); js.id = id; js.src = "http://connect.facebook.net/en_US/sdk.js"; fjs.parentNode.insertBefore(js, fjs); }(document, 'script', 'facebook-jssdk'));