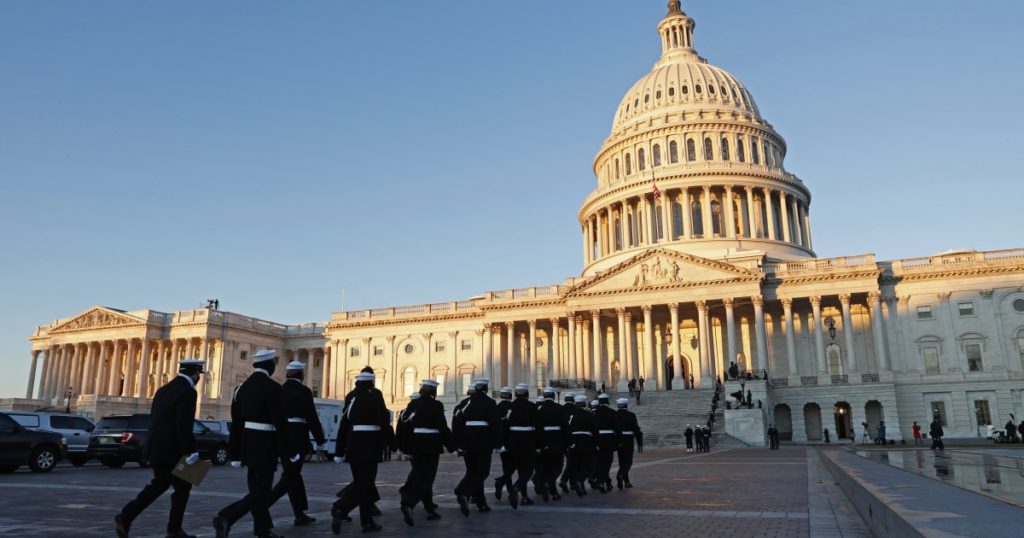 Joe Biden swears the oath of office at noon Wednesday to become the 46th president of the United States, taking the helm of a deeply divided nation and inheriting a confluence of crises arguably greater than any faced by his predecessors.
Biden and incoming First Lady Jill Biden on Wednesday are attending a service at Washington's Cathedral of St. Matthew the Apostle. With them are Vice President-elect Kamala Harris and her husband, Douglas Emhoff.
President Trump said he thought the new administration would have "great success," for which he claimed some credit.
Trump said the new administration has the "foundation to do something really spectacular." He made brief farewell remarks at Maryland's Joint Base Andrews before he boarded Air Force One for a flight to his Florida home.
Capitol arrival
Cathedral of St. Matthew the Apostle
National Mall
All masked up
Security on high alert
Trump departs White House
window.fbAsyncInit = function() { FB.init({
appId : '119932621434123',
xfbml : true, version : 'v2.9' }); };
(function(d, s, id){ var js, fjs = d.getElementsByTagName(s)[0]; if (d.getElementById(id)) {return;} js = d.createElement(s); js.id = id; js.src = "http://connect.facebook.net/en_US/sdk.js"; fjs.parentNode.insertBefore(js, fjs); }(document, 'script', 'facebook-jssdk'));