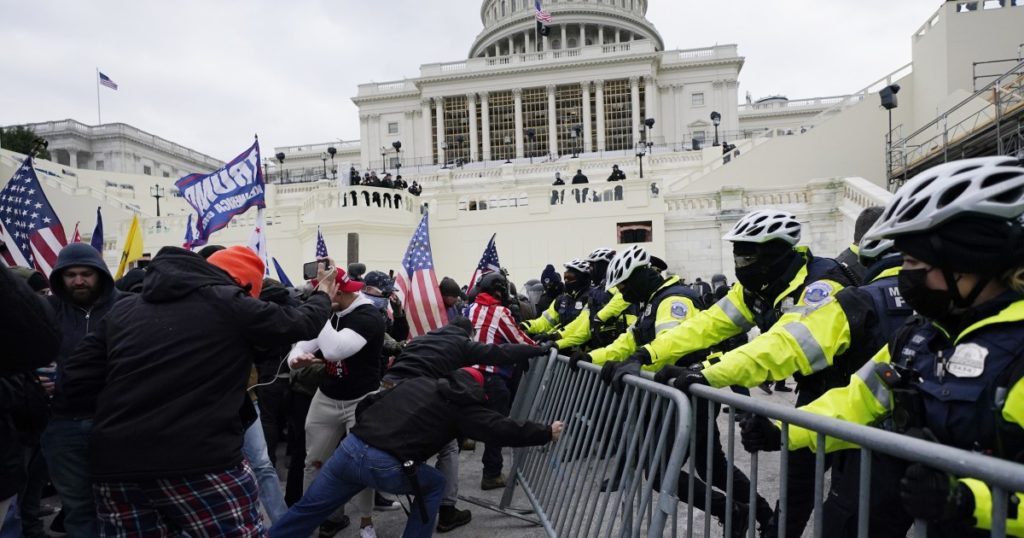 The head of the D.C. National Guard is expected to testify before Congress on Wednesday that it took more than three hours for Pentagon officials to permit his forces to respond to the Jan. 6 siege of the U.S. Capitol even as police were pleading for assistance in repelling the pro-Trump mob.
Maj. William J. Walker in testimony prepared for a Senate hearing said that he received a "frantic" call from former Capitol Police Chief Steven Sund at 1:49 p.m. that day seeking his help.
"Chief Sund, his voice cracking with emotion, indicated that there was a dire emergency on Capitol Hill and requested immediate assistance of as many Guardsmen as I could muster," Walker said in the prepared remarks.
The guard had about 340 soldiers in the area, and about 40 of those were part of a "Quick Reaction Force" that were held in reserve to assist with civil disturbances.
Walker said that he immediately phoned his superiors at the Pentagon to relay the request and got his soldiers ready to head to the Capitol. He did not get approval until 5:08 p.m., his prepared testimony states.
Walker is testifying at a joint hearing before the Senate Rules and Homeland Security committees, one of several congressional panels investigating what transpired Jan. 6 when a pro-Trump mob besieged the Capitol to prevent the certifying of electoral votes which formalized Joe Biden as winner of the presidency. Five people, including a police, officer, died in the melee.
The Senate Judiciary Committee heard Tuesday from FBI Director Christopher Wray, who testified that attack was an act of "domestic terrorism" and that he considered combatting the threat from right-wing extremists to be a top bureau priority.
"The problem of domestic terrorism has been metastasizing across the country for a long time now, and it's not going away anytime soon," Wray said.
window.fbAsyncInit = function() { FB.init({
appId : '134435029966155',
xfbml : true, version : 'v2.9' }); };
(function(d, s, id){ var js, fjs = d.getElementsByTagName(s)[0]; if (d.getElementById(id)) {return;} js = d.createElement(s); js.id = id; js.src = "http://connect.facebook.net/en_US/sdk.js"; fjs.parentNode.insertBefore(js, fjs); }(document, 'script', 'facebook-jssdk'));