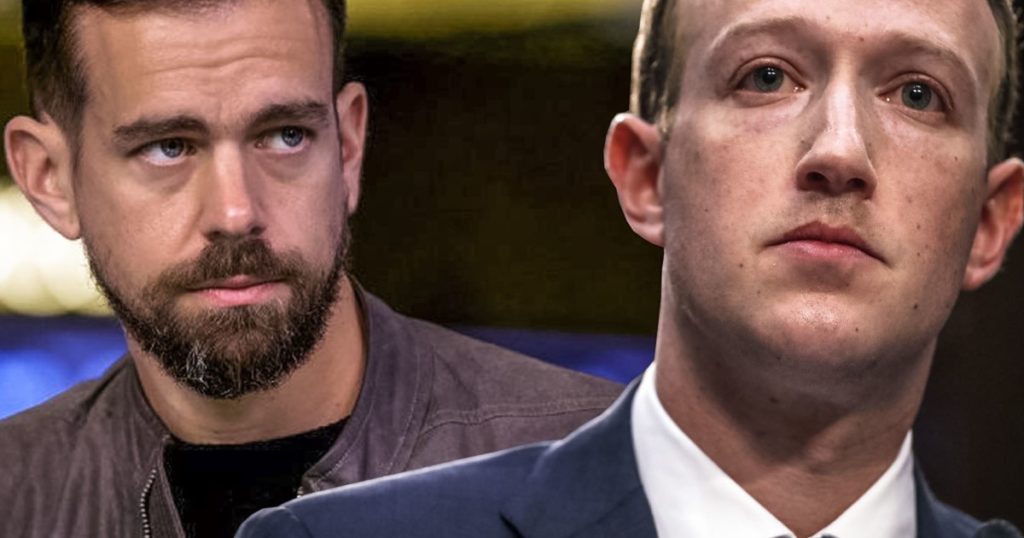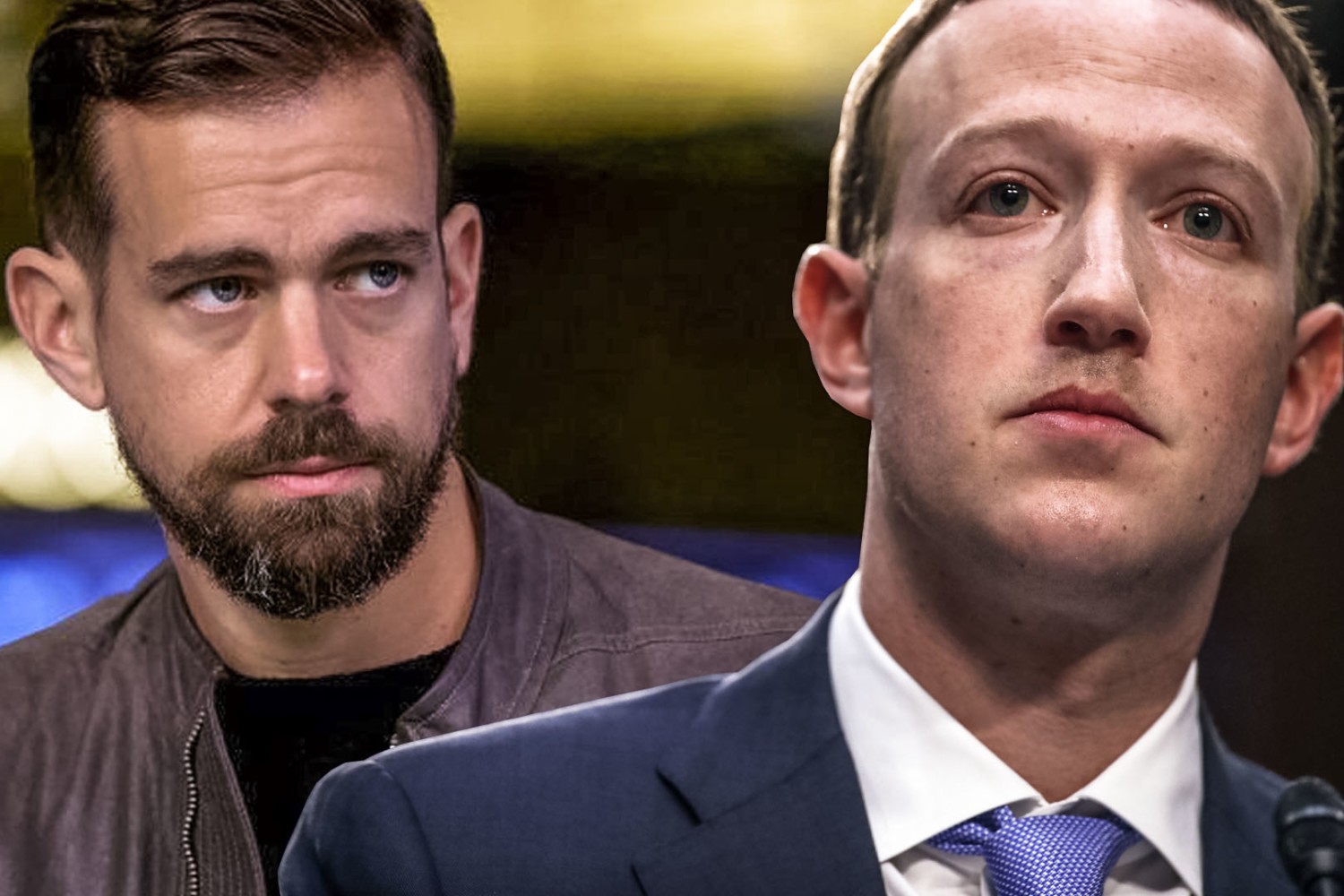 The CEOs of Twitter and Facebook defended their efforts to reduce the spread of online disinformation about the presidential election and the integrity of the U.S. voting system Tuesday as they faced an onslaught of criticism from Senate Republicans who accused the tech giants of censoring conservative views and favoring Democrats.
Testifying before Congress for the second time in three weeks, Twitter Chief Executive Jack Dorsey and his Facebook counterpart, Mark Zuckerberg, told lawmakers on the Senate Judiciary Committee that their companies did the best they could in unprecedented circumstances, though they acknowledged making mistakes while moderating content.
"We are facing something that feels impossible," Dorsey said. "We are required to help increase the health of the public conversation while at the same time ensuring that as many people as possible can participate."
Amid heightened concerns about the integrity of voting and the spread of disinformation, Twitter and Facebook have taken aggressive steps to moderate posts concerning the election. They slapped labels on tweets and Facebook posts by President Trump warning that the messages might contain false information. They also suppressed the spread of a New York Post story critical of Democratic presidential candidate Joe Biden.
Republicans saw such efforts as evidence that some of Silicon Valley's biggest tech firms were on the side of Democrats and Biden. Democrats, on the other hand, argued the companies had not done enough to limit the spread of falsehoods by Trump and others assailing the integrity of the nation's election system.
Senate Republicans were particularly incensed about how Twitter and Facebook handled the story published by the New York Post concerning emails purportedly sent between Biden's son Hunter and leadership at the Ukrainian gas company Burisma, on whose board Hunter Biden sat. During the final weeks before the election, the Post's story became ammunition for Republicans claiming that the Biden family was corrupt, even as Democrats and many media outlets questioned the veracity of the emails and framed the story as a coordinated disinformation campaign.
Twitter temporarily blocked the story from being shared altogether, citing a since-changed policy against publishing hacked materials, and locked the Post's Twitter account. Meanwhile, Facebook said it would reduce the article's distribution until it was verified.
"There are rules about what a television station can do; there are rules about what a newspaper can do," committee Chairman Sen. Lindsey Graham (R-S.C.) said. "What I want to try to find out is, if you're not a newspaper — Twitter or Facebook — then why do you have editorial control over the New York Post?"
Dorsey, reiterating testimony he gave last month before another Senate committee, said that Twitter took action based on its terms of service that users agree to when signing up for the platform. He testified that his company walked back its efforts soon thereafter, informing the Post about how to unlock its account and freeing it to re-post the same article.
Zuckerberg acknowledged that Facebook's efforts to moderate content were imperfect. "Unfortunately, when we handle millions or billions of pieces of content a day, while we strive to do as well as possible and be as precise as possible, we will make some mistakes," he testified, adding that he believed it might be time to "update the rules for the internet" and that the tech platforms "would benefit from clearer guidance from elected officials."
At the heart of the day's debate was Section 230 of the 1996 Telecommunications Act, the law that establishes that web platforms aren't responsible for what their users post but can still conduct good-faith moderation of that content. Both Trump and Biden have called for Section 230 to be reconsidered, albeit for very different reasons, with Republicans typically favoring less moderation and Democrats typically calling for more.
In May, Trump signed an executive order that tried to change the scope of Section 230 by denying companies certain legal protections if they engaged in "editorial conduct." The order followed steps Twitter had taken to add disclaimers to Trump's tweets, disputing his claims that mail-in voting would lead to widespread voter fraud.
"What we're trying to do is look at Section 230 and … see if it needs to be modified or changed, because Section 230 basically allows social media platforms like Twitter and Facebook to pass on information without legal liability," Graham said as he opened the hearing.
window.fbAsyncInit = function() { FB.init({
appId : '119932621434123',
xfbml : true, version : 'v2.9' }); };
(function(d, s, id){ var js, fjs = d.getElementsByTagName(s)[0]; if (d.getElementById(id)) {return;} js = d.createElement(s); js.id = id; js.src = "http://connect.facebook.net/en_US/sdk.js"; fjs.parentNode.insertBefore(js, fjs); }(document, 'script', 'facebook-jssdk'));